Pay Per Click advertising can be the most effective form of online advertising… or it can suck the money right out your bank account.
To use it profitably, you need to do two things…
Optimising Your PPC Campaign On "Both Sides Of The Click"
One side is working on your Google Ads account, increasing your website traffic by…
· Finding additional keywords that can bring you qualified prospects
· Writing ads that will get you a higher click rate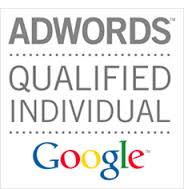 · Increasing your quality scores… which will give you higher ad positions (which means an even higher click rate)
· Re-organising your account so searchers see ads that closely relate to their search
· Taking advantage of Adwords "ad extensions" that make your ads stand out from the crowd
· Managing bids so, where possible, your ads show on the left… where the click rate is 10-20 times the click rate on the right hand side
· Punctuation "tricks" – it's hard to believe, but simple changes to the punctuation can change the appearance of your ads and attract 50% or 100% more clicks. These "tricks" were discovered by doing thousands of ad tests for over 100 different clients
… And cutting your costs by…
· Eliminating keywords that are losing you money
· Blocking unwanted ad impressions (My clients are usually shocked to see what their ads were being shown for!)
· Increasing quality scores (If you increase from 4/10 to 8/10, you only have to pay half as much for your clicks)
(Click here to discover how I improved the profits of a 7 year old, professionally managed account by 643% in 7 months.)
The "Second" Side Of The Click – where the biggest profits are
The "other side of the click" is what happens after the searcher arrives at your site.
So I'll also work with you to increase the selling rate (also known as the conversion rate) of your site.
After all, there's no point in paying for clicks and then wasting your PPC budget by letting your visitors slip through your fingers, is there?
My clients frequently get increases of 20-30% in their website conversion, which means an extra 20-30% in sales… and that's for all their traffic, not just pay per click.
(My record is a 481% increase in conversion rate for one of my clients – almost 6 times as many sales from the same number of visitors!)
This is the secret to PPC success: with over 95% of clicks going to ads at the top of the page, the goal is to be able to bid enough to be at the top. The higher your conversion rate, the more a visitor is worth to you, the more you can afford to pay to get each visitor.
Exceptional Results
It's this two-pronged approach – working on "both sides of the click" – that creates exceptional results for my clients. You can read about some of them on the testimonials page.
And, as I'm also a marketing consultant and professional copywriter, you'll have someone on board who can also advise you on other aspects of your marketing and advertising.
So, if you want to profit from PPC, please check out the services I offer (my prices are listed on that page).
Steve Gibson
P.S. I've developed a unique approach to PPC that I call the AdWords Multiplier Method.
If you'd like to know exactly how it works, you can read a free 58 page book that explains it in detail.
To get your free copy, click here.
There's no need to fill in a form or give me your details, you can download the report straight from the page.